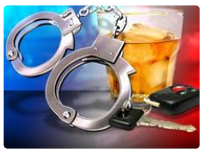 Accusations of domestic abuse can seriously tarnish a person's reputation and may expose them to serious legal liability. Often a simple disagreement can quickly escalate and become violent, and it is important to ensure that your legal rights are protected. Anyone facing domestic abuse allegations should contact an experienced criminal defense attorney as soon as possible. Domestic abuse is a broad term and can encompass abuse against any intimate partner or family member. Domestic abuse does not always take the form of violence, and can also include:
Emotional abuse

Controlling behavior

Intimidation

Stalking

Neglect

Economic deprivation
According to a report by the Dallas Morning News, police are using a new questionnaire to more comprehensively determine what types of victims are most at risk. The assessment involves having law enforcement officers who respond to domestic violence ask the apparent victims 11 yes or no questions; based upon the responses, the police may immediately call a domestic violence hotline for further assistance. According to data gathered by police, about 40 percent of victims state that they fear that their abuser may kill them or their children. In addition, 40 percent agree to speak with a counselor over the phone while officers were present. The program is designed to put victims of domestic abuse in touch with the resources they need to keep themselves safe from their abusers. The program was first implemented in Maryland, where officials say that the number of domestic violence homicides has dropped by over 40 percent in 5 years.
Contact a criminal defense lawyer for a free consultation
No one should suffer abuse at the hands of a family member or intimate partner, and this assessment will likely help connect victims with much-needed resources. There are two sides to every story, however, and whether a person is the victim or abuser (or both) is not always clear. If you are facing allegations of domestic violence, you should contact an experienced Dallas criminal defense attorney as soon as possible to schedule a free consultation. The law firm of Starr Law, P.C. is dedicated to protecting the rights of Texans accused of domestic abuse. To schedule a free consultation with one of our experienced criminal defense attorneys, contact our office today at (214) 219-8440. If you would prefer to reach us via email, please fill out the contact form available on the right side of the page.