Human trafficking is a serious allegation that can result in state or federal felony charges. A conviction means years, perhaps even decades, behind bars and a tarnished reputation. You must take immediate action to preserve your legal rights and build a strong defense. 
Attorney Kent Starr is a Plano human trafficking defense attorney. For over 20 years, he has defended his clients against some of the toughest felony charges defendants can face in criminal court. His persistence and trial experience has resulted in dropped charges and "not guilty" verdicts for many of his past clients. 
In addition to being an experienced criminal defense attorney, Mr. Starr is also a Plano Bail Bond Attorney available 24/7 to secure your release. Contact Starr Law, P.C. today if you've been arrested for human trafficking or have reason to believe you're under investigation. 
What is Human Trafficking? 
The Attorney General of Texas describes human trafficking as "The exploitation of men, women, and children for forced labor or sex by a third party for profit or gain." Texas consistently ranks in the top states for human trafficking arrests and convictions. As such, the state takes a tough stance against reported and suspected human trafficking. 
There is no doubt that the state's initiatives have successfully ended the exploitation of many individuals. However, aggressive tactics and a hyper-awareness of human trafficking can lead to false accusations against individuals who did not commit a crime.
5 Things You Need to Know About Human Trafficking Charges in Plano, TX 
Law enforcement may give you the impression that they have a search warrant when they do not. If the police want to search your property, car, or electronic devices, ask to see the search warrant. If they don't have one, firmly tell them "No." Do not agree to any voluntary search and seizures.

The police may target individuals working at or those who frequent hotels, motels, lodging, exotic dance clubs, strip clubs, spas, and agriculture. These businesses are not illegal in and of themselves but may face greater scrutiny. 

Those working with vulnerable populations such as the homeless and youth in foster care may also find themselves the subject of false allegations.

There is a good chance you will face federal criminal charges. The acts associated with human trafficking often involve crossing state and/or country lines. 

Human trafficking is about more than sex and forcing undocumented individuals to work against their will. Situations like informal and private surrogacy arrangements and workers who live on the premises or keep long hours may raise suspicion.
By the time the police arrest you, carry out a search warrant, or ask to question you, the prosecution has built a case against you. Don't wait to speak with an attorney.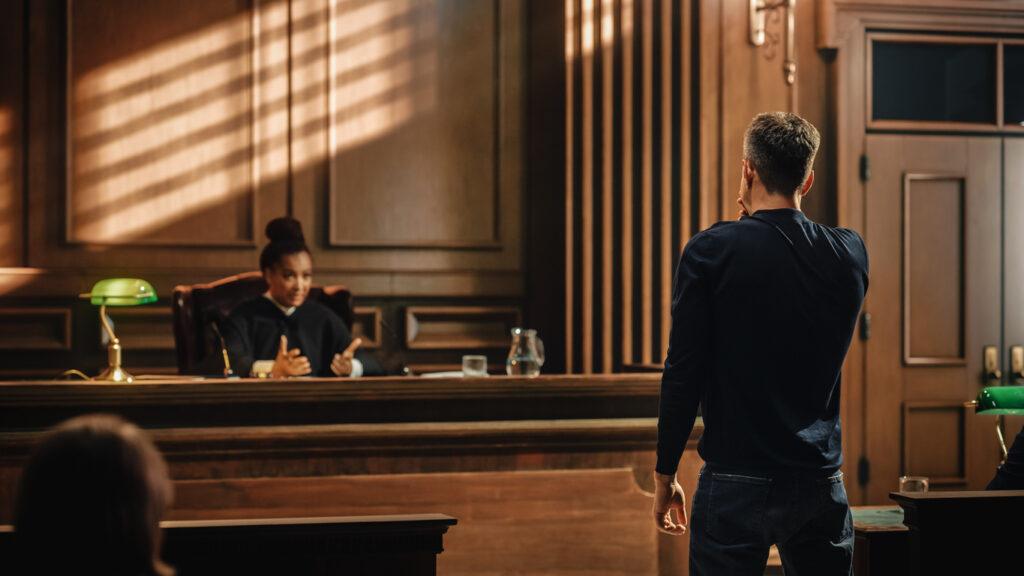 Plano Human Trafficking Charges
Human trafficking is illegal at both the federal and state level. Below is an overview of potential penalties for human trafficking in Texas. This is not an exhaustive list of charges you could face, as the prosecution may tack on additional associated charges.
Federal Criminal Charges for Human Trafficking
An accused person may face federal child sex trafficking charges under these laws: 
18 U.S.C. § 1591 Sex trafficking of children or by force, fraud, or coercion

18 U.S.C. § 2421 Transportation generally

18 U.S.C. § 2422 Coercion and enticement

18 U.S.C. § 2423 Transportation of minors

18 U.S.C. § 2425 Use of interstate facilities to transmit information about a minor
The following laws cover federal involuntary servitude/forced labor charges:
18 U.S.C. § 1581 Peonage

18 U.S.C. § 1584 Involuntary Servitude 

18 U.S.C. § 1589 Forced Labor

18 U.S.C. § 1590 Trafficking with Respect to Peonage, Slavery, Involuntary Servitude, or Forced Labor

18 U.S.C. § 1592 Unlawful Conduct with Respect to Documents in Furtherance of Trafficking, Peonage, Slavery, Involuntary Servitude, or Forced Labor
Texas Criminal Charges for Human Trafficking
Texas Penal Code Chapter 20A. Trafficking of Persons sets forth the state's laws and penalties.
§ 20A.02. Trafficking of Persons is a second-degree felony. Several aggravating factors can lead to first-degree felony charges. 

§ 20A.03. Continuous Trafficking of Persons is a first-degree felony.
The Police Want to Talk to Me. What Should I Do?
While you are no doubt eager to defend yourself and clear up what may be a misunderstanding, don't speak to anyone before you consult a Plano human trafficking defense lawyer. 
The police and other law enforcement agents are skilled and persistent interrogators. Despite what you are told, any information you give them will be used to prosecute you.
Defenses to Human Trafficking Charges in Plano
Accusations of trafficking people for labor, sex, and other gains are often played out in the media. The news can make it seem like an individual is "guilty" before they have their day in court. 
Human trafficking defense attorney Mr. Kent Starr believes everyone deserves access to competent legal representation. After a careful review of your situation, one of these possible defenses to human trafficking charges may apply to your situation:
The alleged victim willingly participated in activities

You were unaware of the alleged victim's immigration status

Law enforcement conducted an illegal search and seizure of your home, place of work, or vehicle

There was no intent to "profit or gain" from the activities

There is a lack of evidence to prove "beyond a reasonable doubt" that human trafficking occurred
Attorney Starr is not a "plea bargain" attorney who is too intimidated or lazy to represent you in court. His goal is the best possible outcome for your case, which may be achieved in front of a judge or jury: "not guilty" verdict, dismissal, or reduced charges. 
Have You Been Arrested? Questioned by the Police? Contact a Plano Human Trafficking Defense Attorney Today
What sets Mr. Starr apart from other Plano criminal defense lawyers is his track record. At your free consultation, he can show you the case results for past clients who have faced similar charges. This is all a matter of public record and he is happy to show you this information. 
Feel free to read and watch Starr Law, P.C.'s client testimonials. Past clients agree that Attorney Starr provides compassionate and personalized attention while defending individuals against state and federal charges. Schedule your free consultation by calling (214) 982-1408 or filling out our online contact form.  
Related Articles
What to Expect When You Get Arrested for a Sex Crime
What To Do If You Are Accused of a Crime That You Did Not Commit
Can A Proffer Agreement Keep You Out of Federal Prison?
Sources
Citizen's Guide to U.S. Federal Law on Child Sex Trafficking
Involuntary Servitude, Forced Labor, and Sex Trafficking Statutes (Federal)
Texas Human Traf­fick­ing Initiative