Arguably the biggest vice that has come with digital devices is child sexual abuse. Unscrupulous individuals use such devices to reach, manipulate, and exploit children. This is why Dropbox has strict policies on storing and distributing child pornography.
If your Dropbox account has been seized or you can't access it due to child pornography accusations, the account closure is the least of your worries. 
Child pornography accusations, even false ones, can significantly impact your life. It ruins your reputation and brings unnecessary attention and stress to your family. Moreover, you can lose your job, and a criminal conviction can result in a lengthy spell in jail.
The laws surrounding child pornography can be very complex, and you will need someone who understands the law to help you navigate these waters. Do not try to go through this alone – contact an experienced child pornography attorney today. 
Understanding Texas Child Pornography Law
In Texas, child pornography is defined as any visual depiction of a child under 18 engaging in sexual conduct. This includes real and simulated images, such as photographs, videos, digital or computer-generated images indistinguishable from an actual photo, and undeveloped film.
The Texas Penal Code Section 43.26 states that creating, using, owning, distributing, and promoting child pornography is illegal. If you participate in the following activities knowingly and intentionally, you'll be charged:
If you have child pornography on your computer, mobile devices, or in other mediums like USB and CDs

Creation of pornographic material involving a child

Transporting child pornography 

Promoting the sale of child pornography

Selling child pornography to people or organizations
Child pornography is a serious offense in Texas. If caught with child pornography, you can be charged with a third-degree felony. The punishment for a third-degree felony in Texas is 2-10 years in prison and a fine of up to $10,000.
If you are accused of distributing child pornography, you will be charged with a second-degree felony. You can receive fines of up to $10,000 and a two-to-twenty-year jail sentence. 
Under Vineyard v. State of Texas, a person can be charged with each respective photograph and/or possession which can have "insane" exposure for an accused person because you could be looking at hundreds of years in jail if convicted. However, with an experienced attorney, cumulative sentences can be avoided in many cases.
How Can Police Find Evidence of Child Pornography?
If the police believe you've participated in any of the activities listed above, they will get a search warrant to initiate an investigation. To this effect, the police have numerous tools to identify child pornography.
So, even if you delete your texts, emails, and files, they'll likely find them. With the search warrant, the police will be able to:
Search for someone's mobile devices, workplace, home, computer, and vehicle

Have your electronic devices searched for deleted content by a professional

Access your passwords and search your browsing history, cookies, and cache

Search your activities on peer-to-peer file-sharing networks

Conduct online stings

Subpoena your internet service provider to get information on your online activity 
Can you be Charged in a Federal Court for Child Pornography?
Yes, you can be tried in a federal court for child pornography. This will happen if your case meets specific jurisdictional requirements. For instance, if the materials in question were transported across state lines, you may be tried in a federal court. If you've shared child pornography on a national computer network like the internet, you will also be tried in a federal court.
The penalties in the federal court are much more severe than in state courts. For instance, if you're caught possessing child pornography, you'll face a mandatory minimum sentence of five years. The maximum possible sentence is 20 years. 
If you're accused of distributing child pornography, you'll face a mandatory minimum sentence of five years and a maximum of 20 years. If the victim is below 12 years, the mandatory minimum increases to 15 years. And if the crime resulted in death or serious bodily injury, you'll face a mandatory minimum sentence of 25 years.
It is possible to face both state and federal child pornography charges. There will only be one (1) prosecution; however, you want your attorney involved early in the process to try to keep the case from being charged in the federal system, as there is no probation in the federal system.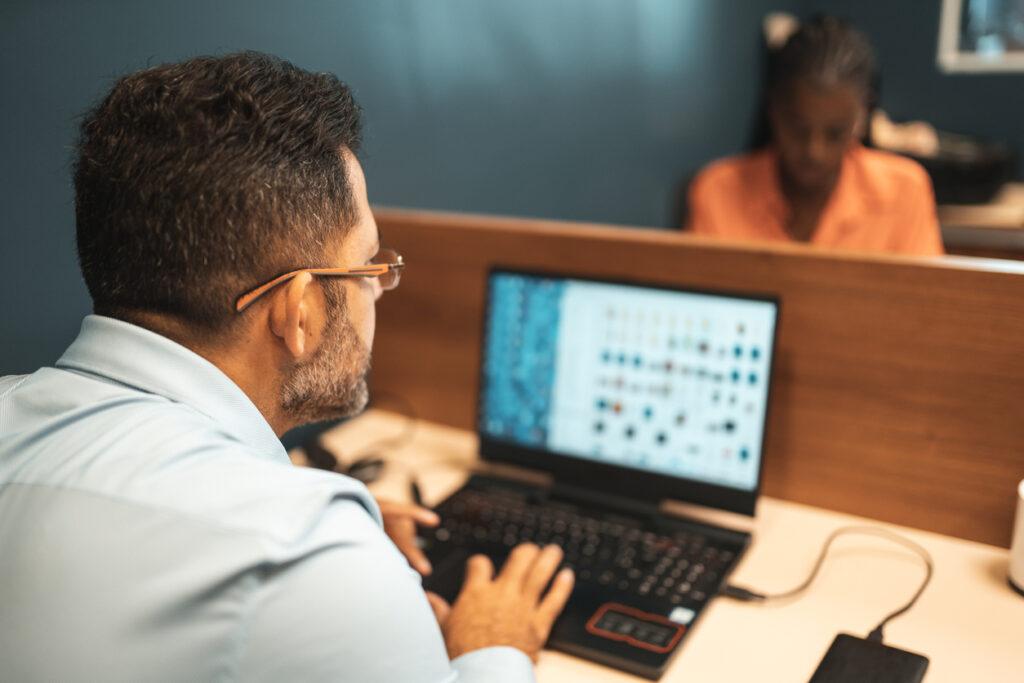 What to Do If You've Been Charged with Child Pornography?
If you are arrested and charged with child pornography, you must remain silent and contact an attorney as soon as possible. Do not answer any questions the police may have without your lawyer present.
An experienced child pornography lawyer will be able to:
Assess the evidence against you and determine the best course of action

Negotiate with the prosecution on your behalf

Represent you in court

Help you get the best possible outcome for your case 
What to Expect During the Legal Process
The legal process for child pornography cases can be long and complex. It's vital to have an experienced lawyer who knows how to navigate the system and get you the best possible outcome.
If you are convicted of child pornography, you must register as a sex offender. Doing so will significantly impact your life, limiting where you can live and work. You will also be required to undergo counseling and treatment.
If you're facing child pornography charges, Starr Law P.C., Criminal Defense can help. We will aggressively defend your rights and fight to get the best possible outcome for your case.
Call us today for a free consultation. We serve clients in Houston, Texas, and surrounding areas.
Frequently Asked Questions
Child pornography accusations are serious and carry significant ramifications. So, it's understandable if you still have questions. Here are some of the common ones and their answers.
What Is Child Pornography?
Child pornography is any image or video that depicts a child engaged in sexual activity. This can include pictures of children nude, in sexually suggestive positions, or being raped or molested. It also includes videos of children being molested or raped.
Can I Go to Jail for Child Pornography?
If convicted of child pornography, yes; however, Starr Law, P.C. has resolved countless cases of possession of child pornography, and not every person goes to jail.
When Should I Hire an Attorney?
It's best to hire an attorney as soon as possible after you've been charged. This will give them the most time to build a strong defense on your behalf.
What Are the Penalties for Child Pornography?
The penalties for child pornography are severe and can include jail time, sex offender registration, and counseling.