Who is the best Criminal Defense Lawyer Serving McKinney TX do you ask? Is the District Attorney Prosecuting You? McKinney, TX Criminal Defense Attorney Kent Starr Has Your Back!
Criminal defense attorney Kent Starr routinely gets clients like you better legal outcomes than promised. While he can't always guarantee this will happen, he will do everything in his power to make sure you get the legal outcome you deserve.
You see, the Texas criminal justice system isn't set up to always be just or fair. Just take a look at this case example, where Kent helped a man charged with manslaughter get a verdict of "not guilty." He could have spent up to 20 years in prison!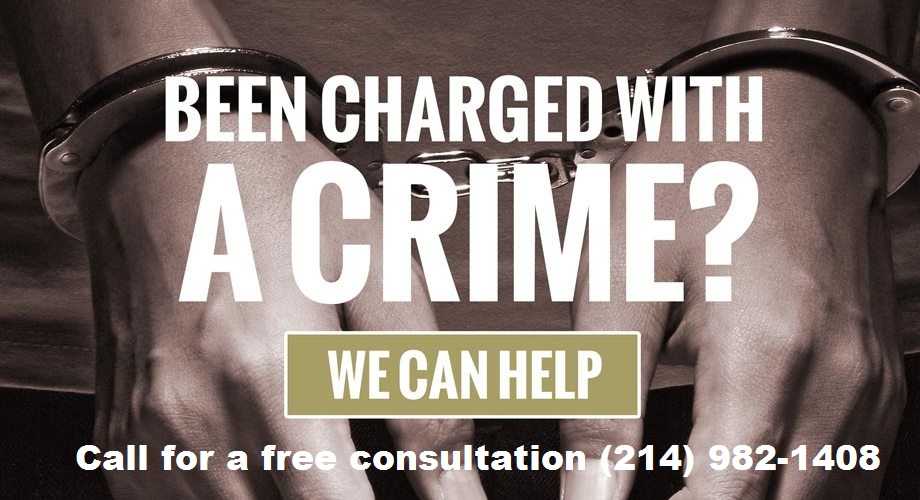 Here's how it goes:
The client was accused of killing another person in Collin County, Texas. The grand jury initially indicted him with negligent criminal homicide. This charge carries a minimum sentence of 180 days in prison, with a maximum of up to 2 years. It's a serious charge no doubt.
While Kent and his client acknowledged the person's life was taken as a result of his client's actions, Kent found the prison sentence offer absurd. So he discussed the facts of the client's case with the district attorney. He argued other people in similar situations did not go to prison for their actions. The district attorney did not see the situation the same as Kent. And after extensive (and heated) discussions, he charged Kent's client with manslaughter.
Now, the client faced a minimum of 2 years prison, and up to 20 if convicted. Clearly, the intention of the district attorney was to intimidate Kent and his client into accepting a plea deal that included a prison sentence.
Faced with this situation, many lawyers recommend you take the plea deal. Often, they are either not experienced enough or don't have enough passion for their job to pursue it in court.
Rather than accepting the deal, Kent chose to take the case to court. After a jury trial lasting a week, the client was declared not guilty.
Which attorney you choose to represent you often makes a huge difference in the final legal outcome you get. And that means you could keep your freedom instead of spending years in prison!
Many People Go to Prison When They Shouldn't! An Experienced, Passionate Criminal Defense Attorney Protects Your Rights
So now you see the Texas criminal justice system's goal isn't always to do the right thing.
And to top it off, your individual results can be thrown off if the jury is loaded with biased individuals. For example, in some animal cruelty cases, some jurors believe harming animals in any way (even in self-defense) should be punished with a prison sentence.
That's why you need a criminal defense lawyer in McKinney, Texas who really cares about his job.
And Kent does. He's always been an aggressive person. In fact, in college, he was a Golden Gloves boxer, and he also has a first-degree black belt. It takes several years to earn a first-degree black-belt!
Now, instead of using that aggression physically, Kent puts it to use for you in the courtroom.
But don't worry! Kent's a pretty nice and down-to-earth guy in person. And he has a good sense of humor to diffuse some of the intense stress you face too.
For more than 17 years, Kent has helped clients just like you get fair and reasonable outcomes for their actions.
Get Your FREE Consultation Today!
Has another criminal defense lawyer told you to accept reduced charges? In truth, you might be completely innocent of all charges.
Why not get a second opinion absolutely FREE?
Kent's not going to tell you what you want to hear, though. He wants to know all the facts of your case so he can decide if he can be of help to you.
In many cases, he will be able to get you a better legal outcome than you currently face (but there's no guarantees).
Want to learn what he can do for you?
Contact McKinney, TX criminal defense attorney Kent Starr online, or call him at 214-982-1408.
Texas Criminal Defense Cases with Absurd Punishments
We already told you how the state of Texas doesn't always get things right. Take a look at some other cases where the punishment does not fit the crime:
5 Years to Life for Teenager Baking Pot Brownies
Texas 19-year-old Jacob Lavoro was accused of baking pot brownies and charged with a first-degree felony in Spring of 2014. He was caught selling the dessert to others who lived in his suburb. All first-degree felonies carry a sentence of at least 5 years in prison, with a maximum of life in prison.
Now with felony drug sales, you can take into account the entire weight of the product and factor it towards the total weight of the drugs seized. The higher the weight, the more severe the consequences. Texas state law allows, in this case, the entire weight of the brownies to be counted as drugs. Lavoro also had a clean record prior to this crime.
After some back-and-forth, Williamson County prosecutors have now decided to charge Lavoro with two lesser felonies. However, one of those carries a 2-20 year minimum sentence. And if Jacob committed the exact same act in Colorado or Washington, he wouldn't be facing any charges at all!
Claude Jones Wrongfully Executed in 2000 for Murder of a Liquor Store Clerk
Claude Jones and another man were seen pulling into a San Jacinto County liquor store. Jones and two others were implicated in the murder. Jones himself maintained he never entered the store. The two others linked to the murder testified Claude Jones was in fact the killer.
The only admissible evidence in the case ended up being a strand of hair found at the crime scene. A forensic expert believed the hair came from Jones, and he received a death sentence. He remained in prison until 2000, when DNA testing was possible.
His attorney filed a petition for a stay of execution, citing the hair should be tested to see if the DNA matched that of Jones. Governor George W. Bush and all courts denied the petition and he was executed.
In 2007, the Innocence Project filed a lawsuit to get the strand of hair tested…and it matched the victim's DNA!
Kenneth Foster, Who Did Not Commit Murder, Narrowly Evades Execution, Gets Life Sentence
And here's the thing with this case: prosecuting attorneys knew, and publicly admitted, that they knew Kenneth Foster did not commit murder. What happened was Foster, and some friends, went on a robbery spree in San Antonio.
One of his accomplices shot and killed Michael Lahood. Mauriceo Brown, the shooter, admitted to the crime and was executed by lethal injection in 2006.
Foster had no awareness of the crime. His involvement was as a driver of the getaway vehicle. At the time of the shooting, he sat in the vehicle about 80 feet away from the murder.
However, the State of Texas has a law, called the "law of parties." This law allows juries to convict defendants, even if they have no involvement or intention to commit the crime.
Foster narrowly evaded experiencing the death penalty. Just a few hours before his execution, Governor Rick Perry followed the recommendation from the Texas Board of Pardons and granted a reprieve. It was the first such reprieve granted by the governor.
However, he still has a sentence of life in prison.
Michael Morton Spends 25 Years in Prison for a Crime He Did Not Commit
Despite no eyewitnesses, no murder weapon, and no motive, a prosecutor argued Morton attacked and killed his wife at their home for refusing to have sex with him. The prosecutor used highly emotional language and, with tears streaming down his face, convinced the jury of Morton's guilt.
There were no other suspects in the case, and the jury mistakenly believed it was doing the right thing.
The only reason Morton got out was because a few attorneys working pro bono on his behalf brought the truth about. The prosecutor, Ken Anderson, was accused of withholding very important evidence.
Eric, Morton's son, saw the attack and told family members his dad was not home at the time. A blood-stained bandana was found at the scene of the crime, but that evidence was never presented at trial.
After years of fighting, Morton's attorneys got the bandana tested for DNA. It contained both his wife's blood, and the blood of the real killer Mark Norwood. He was free, and less than 2 years later, killed Debra Baker.
Anderson, who went on to become a judge, pleaded no contest to charges filed by Williamson County. His punishment was a bit less severe than 25 years in prison: he got 10 days in jail (but served only 5) and stepped down from his position as judge. He also was fined $500, got 500 hours of community service, and lost his law license.
It may have been the first time ever a prosecutor was punished for failing to turn over exculpatory evidence.
Morton maintained a great attitude himself: he found God while in prison, got inner peace, and asked the court to be gentle with Judge Anderson!
Don't Let This Happen to You – Get Your FREE Consultation Today!
There are countless more cases where the Texas criminal justice system does not do the fair or just thing.
And your case may be one of those situations where you face years in prison but deserve to be free.
Let criminal defense attorney Kent Starr know the facts of your case – and he'll help you in any way he can.
Call Kent now at 214-982-1408 or contact him online today!
Address
Kent Starr Attorney at Law
Starr Law, P.C.