Have you been searching for an occupational driver's license attorney in Plano Texas?
Individuals with poor driving records often believe they cannot obtain an occupational driver's license. Thankfully, this is not always the case. In fact, many people convicted of serious driving charges can still receive this type of license.
The first step to securing an occupational driver's license is hiring a skilled attorney. Navigating the complex paperwork and legal system surrounding these types of licenses is challenging. It can be especially difficult if you are unfamiliar with the legal language. Many people who attempt to represent themselves do not succeed. Failure to obtain this type of licensing can often cost you a lot of money. Do not leave your ability to earn an income through driving to chance. Hire a Plano occupational driver's license attorney today.
If you are searching for Plano attorneys for driving offenses, contact Kent Starr today. Reach our friendly office staff by calling 214-982-1408 and booking a free consultation today. He can work with you to build a compelling case, securing your driving privileges. Kent Starr has over 20 years of experience arguing in criminal court. He brings the same level of passion to court for each and every case. Protecting your rights is his primary concern. Give Kent Starr a call for all your driving-related needs today.
Potential Penalties to Driving without an Occupational Drivers License
There are numerous potential penalties for driving without an occupational driver's license. They range in severity from steep fines to jail time, depending on the situation. These types of charges make it harder to get your license back in the future. They also increase your insurance rates and limit future career prospects.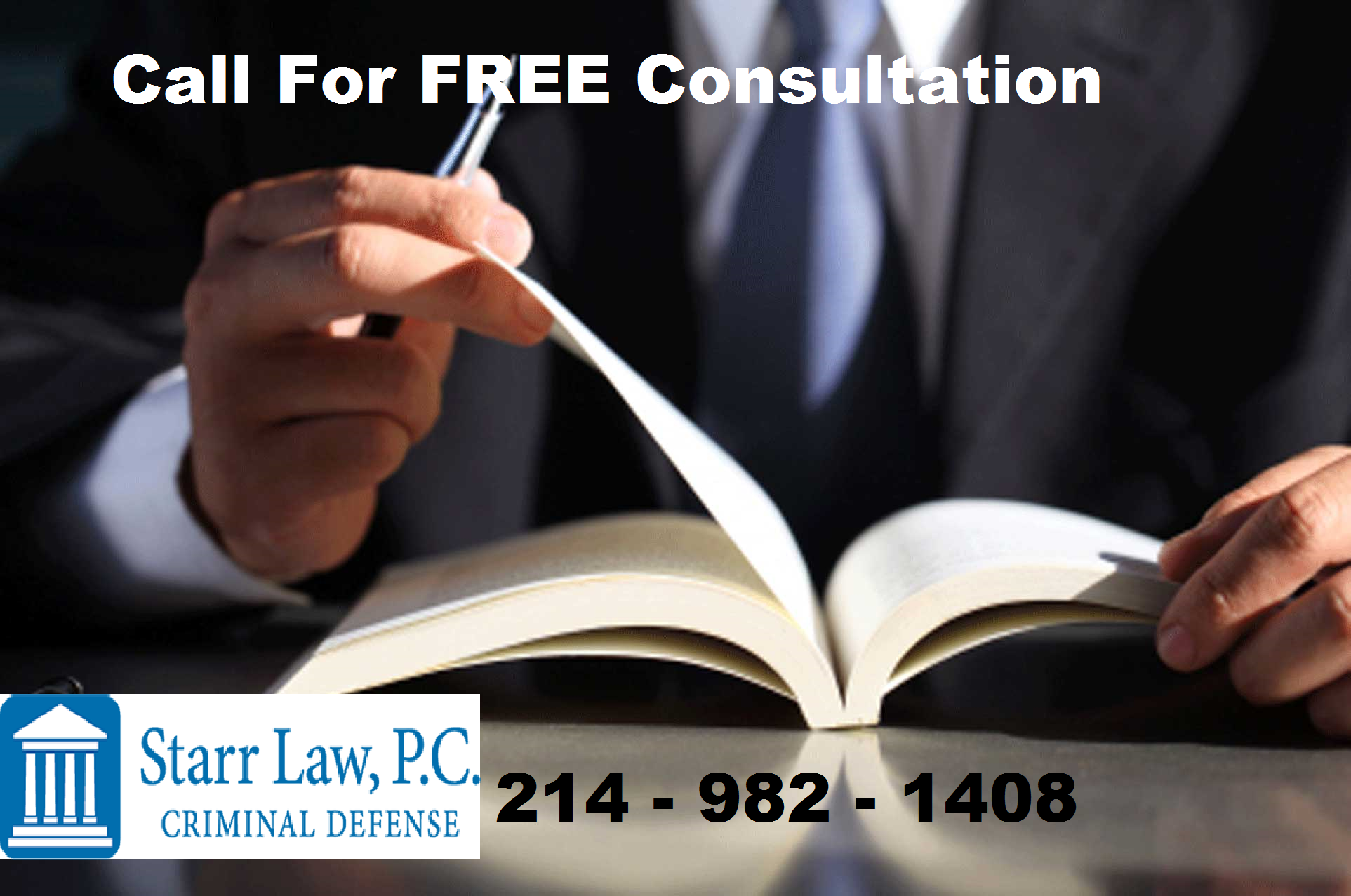 People lose their licenses for numerous reasons. Everything from repeated DUIs to simply not paying a fine can result in a license suspension. Even first-time offenders find they face serious penalties. In some cases, police have vehicles towed, leaving you stranded. Avoid this type of trouble by hiring a lawyer to help with your occupational license application today.
Kent Starr is happy to meet with clients to help them reclaim their driving privileges. He understands that being able to drive opens to the door to a variety of career options. Not having your license can restrict your earning ability.
Contact Kent Starr's friendly staff at 214-982-1408 to book a free consultation today. He can work with you to convince the courts of your need.
How Do Plano Occupational Drivers License Attorneys Work
A Plano occupational driver's license attorney performs numerous crucial tasks. They ensure that you first meet the criteria before spending time and money on the application. Recipients of these licenses must prove they need it to get to school or work. If you require a license for medical appointments or religious services, you qualify as well. The most important part of your attorney's role comes in the gathering and filing of documents. The requirements can be confusing for many individuals not in the legal field. You must obtain certified copies of various documents and file a few forms.
Another key part of your lawyer's job is to draft the court order. This order is one of the judge signs and grants you an occupational license. Court orders must be completed in very specific ways or a judge rejects them. This is why it is a good idea to hire a lawyer to assist in this matter. They understand how to properly draft court orders, increasing the chance your application succeeds.
Residents of Plano can contact Kent Starr for assistance with an occupational driver's license. He has many years of experience helping citizens of Plano regain their independence through these applications. Call our office at 214-982-1408 to arrange for your free consultation today.
Why Hiring a Plano Attorney for Driving Offences is Best
It is always advisable to hire a Plano attorney for driving offenses in cases like these. While you can legally argue this matter on your own, it is not likely to be successful. Lawyers have years of experience with cases just like these. This experience gives them insight into how the courts work. As a result, they can draft better orders and know which supportive documents to provide. Lawyers also understand the way court deadlines work. They can prepare motions for extensions where necessary.
Hiring a skilled attorney can also help you get your license back sooner. Filing a civil suit often results in the speedy return of your license. Only skilled attorneys should attempt arguments of that nature. An inexperienced or junior lawyer may not be able to succeed in this type of situation.
Residents of Plano should contact Kent Starr for their occupational driver's license needs. Depending on the facts of your case, he can help get your license back fast. Kent Starr always works with clients to develop the best possible case. He is a passionate man, who wants the best for his clients. Bringing that same passion to the courtroom ensures your rights are fully defended. Contact Kent Starr by calling 214-982-1408 to book your free consultation today.
Finding an Occupational Drivers License Attorney Plano Texas
Start looking for an occupational driver's license attorney in Plano, Texas the moment you think you need one. The sooner you retain a lawyer the better. They can help fight for your rights much better than you can alone.
Kent Starr has many years of experience working with driving offenses. He can help you build a solid case and argue for you in court. Contact Kent Starr by calling 214-982-1408 today.