Are you looking for a DWI attorney and DUI lawyer in Plano ? Driving while intoxicated and driving under the influence are two very common charges. The state of Texas takes allegations of DUI and DWI very seriously. There are harsh penalties imposed on those convicted of these types of offenses.
Hiring a criminal defense attorney in Plano can help protect you against those potentially life-altering penalties. Make sure you look for someone with many years of experience in the field. You want to be sure that you trust your future to someone skilled. Some larger firms pass off these types of offenses to junior staff members, often without your knowledge. Look for a smaller firm, or sole practitioner, familiar with DUI/DWI charges. Make sure the person you hire carries your case all the way through to trial if necessary.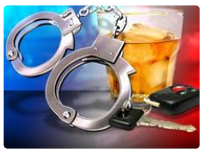 Individuals looking for a Plano DWI attorney and DUI lawyer can contact Kent Starr. Our staff members are happy to arrange for free consultations to help you understand your case. Contact us today by calling 214-982-1408.  With over 20 years of experience in the criminal law field, he is the perfect individual to take on your case.
When Do You Need to Hire a Criminal Defense Attorney in Plano?
Individuals can be charged with DUI or DWI if they are operating a vehicle while intoxicated. The state of Texas defines intoxication as having a blood alcohol concentration level of .08 percent or more. You should begin searching for a criminal defense attorney in Plano the moment allegations are raised.
Lawyers ensure the punishment you receive is fair given all the circumstances surrounding the charge. They also force the prosecution to prove their case to the legal standard. This means they must prove intoxication beyond a reasonable doubt. Hiring a skilled defense attorney makes sure corners are not cut in the courtroom.
If you are looking for a DUI or DWI lawyer in Plano, contact Kent Starr today. He has over 20 years of experience in the field. He has successfully argued dozens of DUI cases. In the end, individuals suspected of crimes were able to move on with their lives. You can contact Kent Starr today by calling 214-982-1408. He is eager to meet with prospective clients to learn more about their cases. Kent Starr even offers free consultations.
What Type of Penalties Do Individuals Facing DUI/DWI Charges in Plano Face?
If you have been accused of driving while intoxicated, you may wonder about the possible penalties. Some individuals mistakenly believe the punishment for a first offense is mild. As a result, they fail to hire a lawyer and wind up with a life-altering criminal record. There are numerous penalties individuals with DUI/DWI charges in Plano may face, including:
Fines
Loss of driver's license
Restricted driving privileges
Driver counseling and retraining
Drug and alcohol counseling
Higher insurance rates
Forced installation of an ignition interlock device
Prison
Hiring a defense attorney is the best way to avoid the more serious of these penalties. Even something that seems as minor as a fine can stay on your driving record for years. A skilled attorney can work with the prosecution to come up with a fair resolution. Make sure you provide your lawyer with all the information relating to the incident. The more information they have, the better chance you have at a fair sentence. Never feel embarrassed or ashamed when speaking with your lawyer. They have heard every reason or every crime and never judge their clients.
If you are looking for an experienced criminal attorney, contact Kent Starr at 214-982-1408 today. He has been in the field for over 20 years. That experience helps you mitigate the potential punishments for any DUI or DWI charge. He is happy to meet with new clients and offers free consultations. Learn more about your rights as a defendant or individual under suspicion without risk. Contact our friendly staff members today.
Why Hire Plano DUI Attorneys?
Unlike most other crimes, individuals arrested for DUI or DWI face penalties immediately. As such, you should hire a Plano DWI attorney and DUI lawyer as soon as possible. Your lawyer can help you work with the system to mitigate fines. They can also help you mitigate the impact the charge has on your life.
Make sure you find a skilled individual to represent you. Avoid going with the cheapest lawyer or one who has very little experience in the field. Since these are very serious charges, you need to find a knowledgeable attorney. Make sure you interview each prospective lawyer thoroughly. Ask them who handles the majority of the caseload. Avoid hiring a firm with rotating staff or one with frequent delegation.
Individuals in Plano can contact Kent Starr for all their criminal defense needs, including DUI/DWI charges. You can arrange a free consultation by calling 214-982-1408. Kent Starr has over 20 years of experience in the criminal law field. He is eager to help you with your matter.
How to Find a DWI/DUI Attorney Plano
Looking for a DWI/DUI Attorney in Plano can be a challenge for some people. Asking friends and family for recommendations can be hard given the nature of the charges. Even if you are innocent, it can be challenging to ask for help in that respect. Instead, turn to online searches for help. Read plenty of reviews of each lawyer you consider. Never go with the cheapest option, and avoid larger firms wherever possible.
Kent Starr is an excellent criminal defense attorney in Plano with over 20 years of experience. He is eager to meet with all prospective clients, and he offers free consultations. You can reach his friendly office staff by calling 214-982-1408.