Don't Settle for a Plea Bargain!
Are You searching for a Criminal Defense Lawyer Serving Addison, TX ?  Addison TX Criminal Defense & DWI Lawyer Kent Starr Can Get You the Best Possible Legal Outcome!
So you've been accused of a serious crime. Now you face severe charges that could result in decades in jail, $10,000 or more in fines, and permanent damage against your reputation.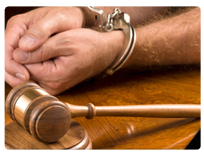 Looking for a Criminal Defense Lawyer Serving Addison, TX?
You could also lose your job, contact with your loved ones, and possibly your home if your spouse decides to divorce you.
The district attorney approaches your criminal defense lawyer with his offer before your case goes to court.
And it's just as bad as you feared – he offers you a plea bargain of several years in the Texas penitentiary system.
Your lawyer advises you to accept the offer. Otherwise, he says you are likely to be found guilty of your crimes and face an extended prison sentence.
But here's the good news: you may be able to get a much better deal, and even avoid prison entirely.
Kent Starr, Addison TX Criminal Defense Attorney & DWI Lawyer Fights Harder than Other Lawyers
Although it may be true something bad happened with you around, you may not deserve the consequences of the crime you're accused of.
You see, legal outcomes are based somewhat on the morality of the decision you made. But they're also based on the judgments of human beings involved in the legal process.
A skilled criminal defense lawyer knows your legal rights and may be able to get you a better legal outcome than other lawyers.
Learn how Kent Starr helped a man accused of manslaughter walk home free – after facing up to a 20-year stay in prison:
A certain client was accused of killing someone else in Collin County, Texas. A grand jury indicted that client with negligent criminal homicide.
Now, many criminal defense lawyers either do not have the experience or courage to fight this hard for your rights.
Both Kent and his client readily admitted the client did in fact kill the person in question. However, Kent believed a prison sentence was unacceptable for his client.
He argued the case with the district attorney. Rather than seeking a fair legal consequence, the district attorney instead indicted the client with a more serious crime of manslaughter. This charge carries a maximum prison sentence of 20 years! The district attorney's strategy was to intimidate Kent and his client into accepting a plea bargain.
And in fact, most Addison TX criminal defense attorneys would have advised their client to negotiate a plea bargain. That most likely would have put the client in prison for at least a few years.
However, with his legal research and knowledge, Kent knew other people accused of the same crime in similar circumstances were not sent to prison. Rather than negotiating a plea bargain, Kent advised his client to take the case to the court.
That's exactly what happened.
And after a jury trial that lasted an entire week, the client was declared "not guilty" of manslaughter and walked home a free man.
Addison TX Criminal Defense Lawyer Kent Starr is a Tireless Crusader for Your Legal Rights
The above story demonstrates exactly why so many people come to Kent seeking a second legal opinion. While there's no guarantee as to what Kent can do for you, very often he helps clients get much better legal outcomes than promised by other criminal defense attorneys in Addison TX.
You see, Kent's never been the type of guy to back down from anything. In fact, as a young adult, he was a Golden Gloves Boxer and also earned a first-degree black belt. He doesn't fight courtroom opponents physically, but that aggressive personal nature comes to your defense in every case.
Get Your FREE Criminal Defense Consultation Today!
Worried about Kent's fierce personality? Don't be. He's actually quite a nice and understanding guy – but only if you're his client.
And he has a good sense of humor to help you cope with the stress of your situation too.
Clients and colleagues alike have a profound respect for Kent (just research his reputation online), so he's always got a high caseload.
Kent will help you if he believes he can. However, he needs to talk to you in person to understand what he can and cannot do for you.
So, give Kent a call at 214-982-1408 today, or contact him online.
Payment plans are available to make your legal expenses affordable!
Types of Crimes/Misdemeanors and their Potential Punishments
You know Texas' proud tradition of being tough on crime and criminals. Make no mistake about it – Texas still takes crime very seriously.
Here are some of the details on types of crimes Texas can accuse you of and their punishments:
Capital Felony
Murder is a capital felony. These crimes are punishable by death or life imprisonment without the possibility of parole.
Juveniles committing crimes under the age of 18 cannot be sentenced to death, according to a 2005 Supreme Court ruling. However, a sentence to life in prison without parole is possible.
First Degree Felony
This type of conviction includes from 5-99 years in prison, and potentially a life imprisonment sentence. You can also be receive a fine of up to $10,000.
Crimes classified as first degree felonies include aggravated robbery, aggravated assault of a public servant, aggravated sexual assault, aggravated kidnapping, causing serious bodily injury to a child, murder, and trafficking of children under 14. You can also be convicted of a first degree felony if you've stolen property valued at $200,000 or more.
Second Degree Felonies
These crimes are punishable with 2-20 years in prison and fines that amount up to $10,000. They include manslaughter, robbery, second offense stalking, indecent contact with a child, bribery, arson, aggravated assault, bigamy, theft of property valued at $100,000 to less than $200,000, and others.
Third Degree Felonies
Third degree felonies can be result with a 2-10 year prison sentence and fines up to $10,000. If you possess up to 50 pounds of marijuana, jump bail on a felony arrest, indecently expose yourself to a child, tamper with evidence, assaulting someone while intoxicated, get your third DWI, steal property valued at $20,000 to less than $100,000 ,or engage in other actions, you can be convicted of a third-degree felony.
State Jail Felonies
If the crime you commit is identified as a felony, but lawmakers don't declare what kind of felony you've committed or set a precise sentence, then you have committed a state jail felony. Judges will punish you with the consequences of a third-degree felony if:
• You used or exhibited a deadly weapon as you committed the crime
• You have already been convicted of a felony
If you don't get a third-degree felony sentence, you can get a state jail felony sentence, which runs from 180 days to 2 years and carries a fine up to $10,000.
State jail felonies include crimes like credit card abuse, cruelty to animals, DWI with a child passenger, forging a check, improper photography, criminally negligent homicide, burglary of a building, threatening a minor with violence if they don't join a gang, and many other actions.
Class A Misdemeanors
These crimes carry sentences of up to one year in jail and fines up to $4,000. Examples of misdemeanors include 2nd offense DWI, cruelty to animals, assault with bodily injury, escape/bail jumping of a misdemeanor offense, perjury, possessing 2-4 ounces of marijuana, public lewdness, resisting arrest, stealing a check, unlawfully carrying a weapon, and others.
Class B Misdemeanor
These crimes have punishments half of those of class A misdemeanors. You can get a jail sentence of up to 180 days and up to a $2,000 fine.
Class B Misdemeanors include criminal trespassing, DWI, harassment, possessing less than 2 ounces of marijuana, prostitution, silent calls to 911, terroristic threat, and making a false report to a police officer.
Class C Misdemeanor
These crimes do not carry a prison sentence and are punishable with up to a $500 fine. Assault by threat, minors possessing alcohol, public intoxication, inappropriate use of laser pointers, leaving your child in a vehicle, issuing a bad check, gambling, disorderly conduct, and other actions are examples of Class C Misdemeanors.
Statute of Limitations
Depending on the specific type of crime committed, there may or may not be a statute of limitations that applies. This means the State has a certain time limit from the date of commission of the crime to prosecute you with it. If they do not do so within the certain time limit, you can never be charged with the same crime again.
Some crimes, like murder, manslaughter, and offenses against children, have no statute of limitations which applies.
Get Your FREE Consultation Today!
Criminal defense attorney Kent Starr cannot guarantee you a certain legal outcome. But he will do everything in his power to get you better than what you currently face (and often does).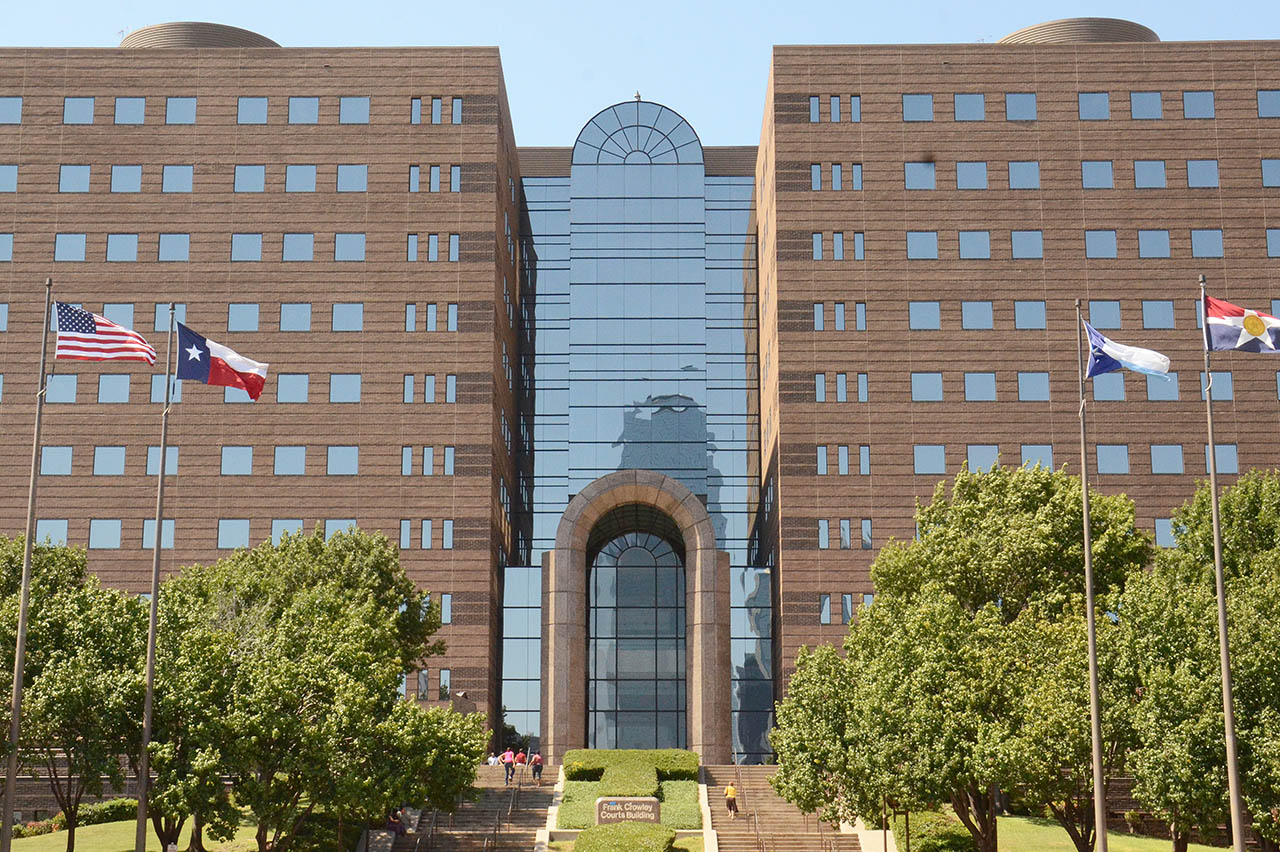 Criminal Defense Lawyer Serving Addison, TX in Dallas
He wants to know the facts of your case to learn whether or not he can help you.
So give him a call at 214-982-1408, or contact him online.
Payment plans are available to make your legal expenses affordable.